I was given the job of re-designing the tow handle used with all ZUP products. This handle needed to fit in with the company's brand identity, be flexible but not break, be very ergonomic and also be a cheaper alternative to their existing handle.
The outer handle (yellow) was made of TPE, overmolded over a nylon inner handle (blue). The TPE was used to make it comfortable in the users hands and the nylon to give a strong but flexible core. The foam pad in the middle supports the handle once it was secured properly and protects users from hitting their hands on the hard plastic if they fall off.
The first stages of conceptual development used the existing handle as reference due to its ergonomic success in the past.
In the beginning, most of the changes were made to the styling of the product.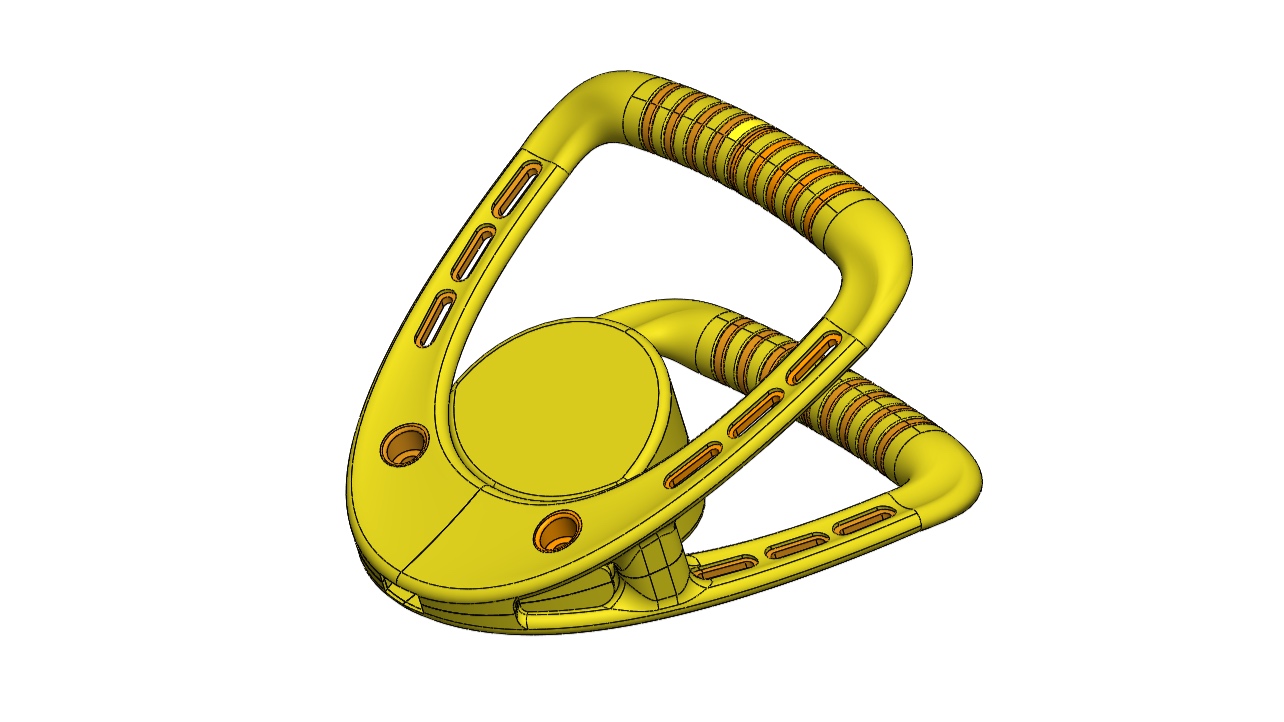 As time went on, manufacturing was also taken into account.
Solidworks was used to create the 3D model. The handle was designed to be used with two hands, but since this would be impossible to mold it needed to be made in two pieces. To reduce costs it was designed so that the two pieces (halves) interlock in such a way that they are actually the same part. This reduced the costs tremendously as there was only one mold required for this part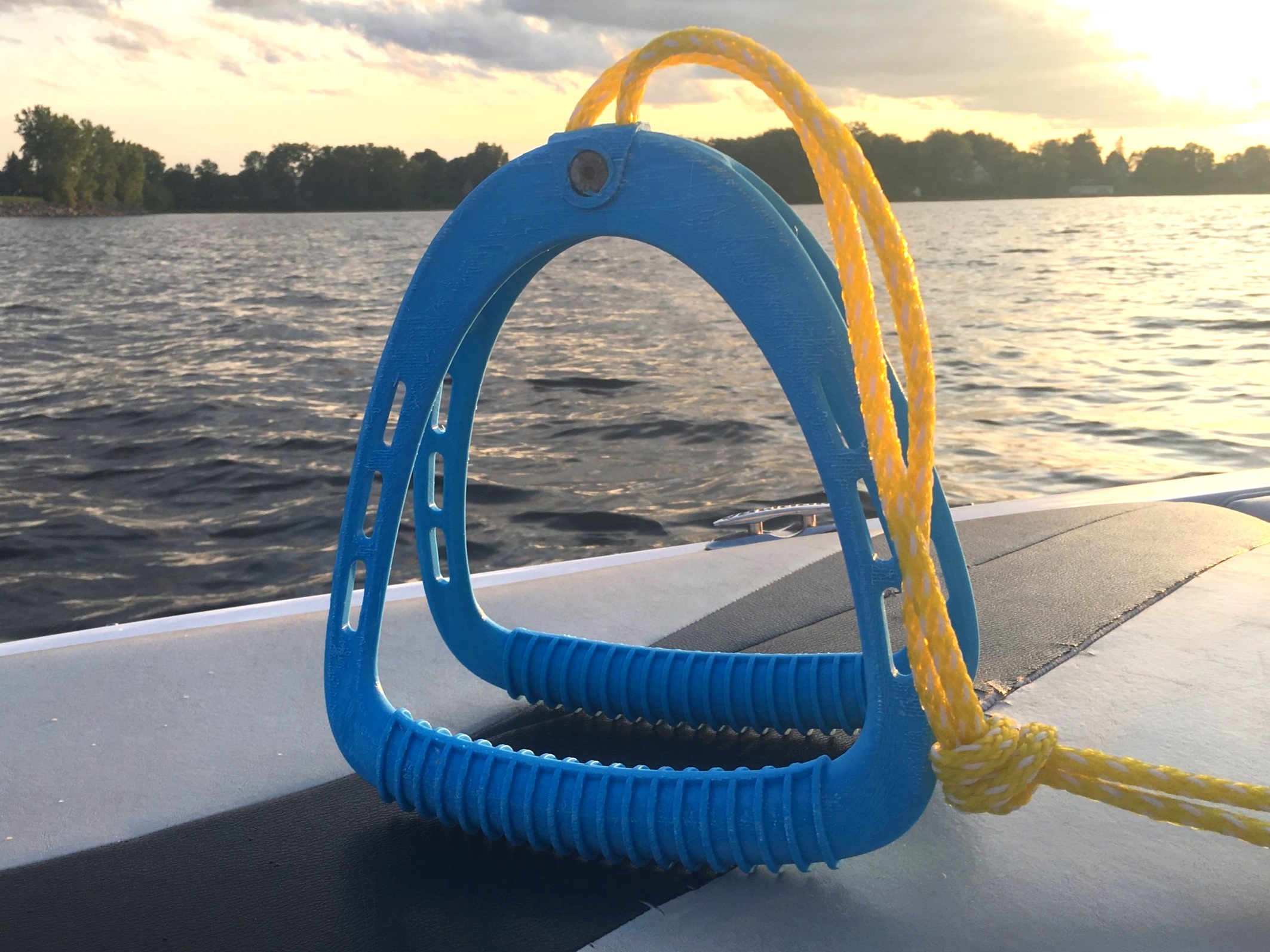 To get a better understanding of the ergonomic considerations that were required for this product we 3D printed the handle and hooked it up to the back of a boat. The handle withstood the test and any required changes were made.
Once all of the final changes had been made it was time to draft everything for mass production. This was by far the biggest challenge I had when working on this project. Since there were so many details on the inside and outside of the model it took many painstaking hours to draft everything.
Renderings
Using Keyshot, I rendered the product to help visualize what the colours, materials and finishes would look like.
Final Images
The handle has recently been released, here are some images of it in its natural habitat.