During my internship I was given the task of designing a controller for an electric hydrofoil board. The controller needed to contain pre-existing technology including the trigger, pcb and battery.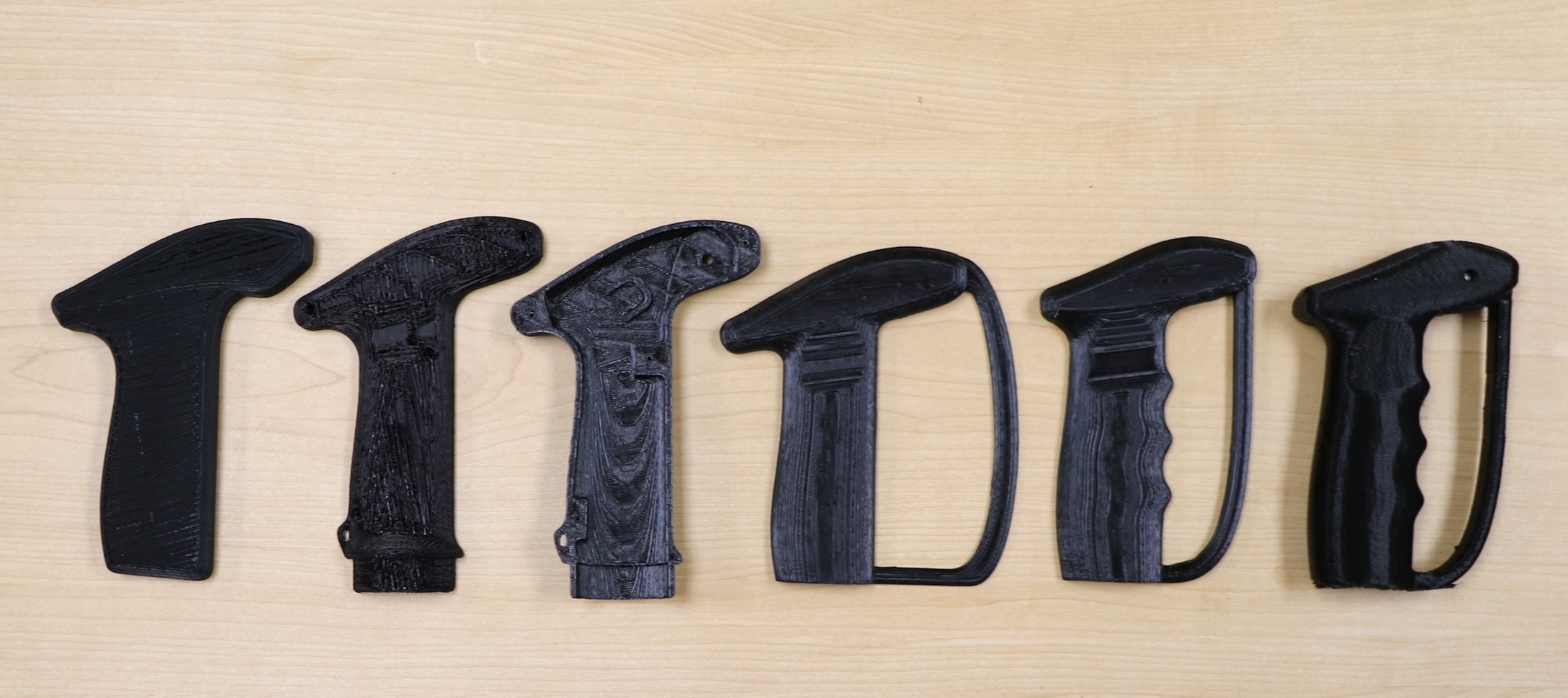 The form of the controller developed due to ergonomic, manufacturing and technological needs. 3D printing was used to expedite the development process.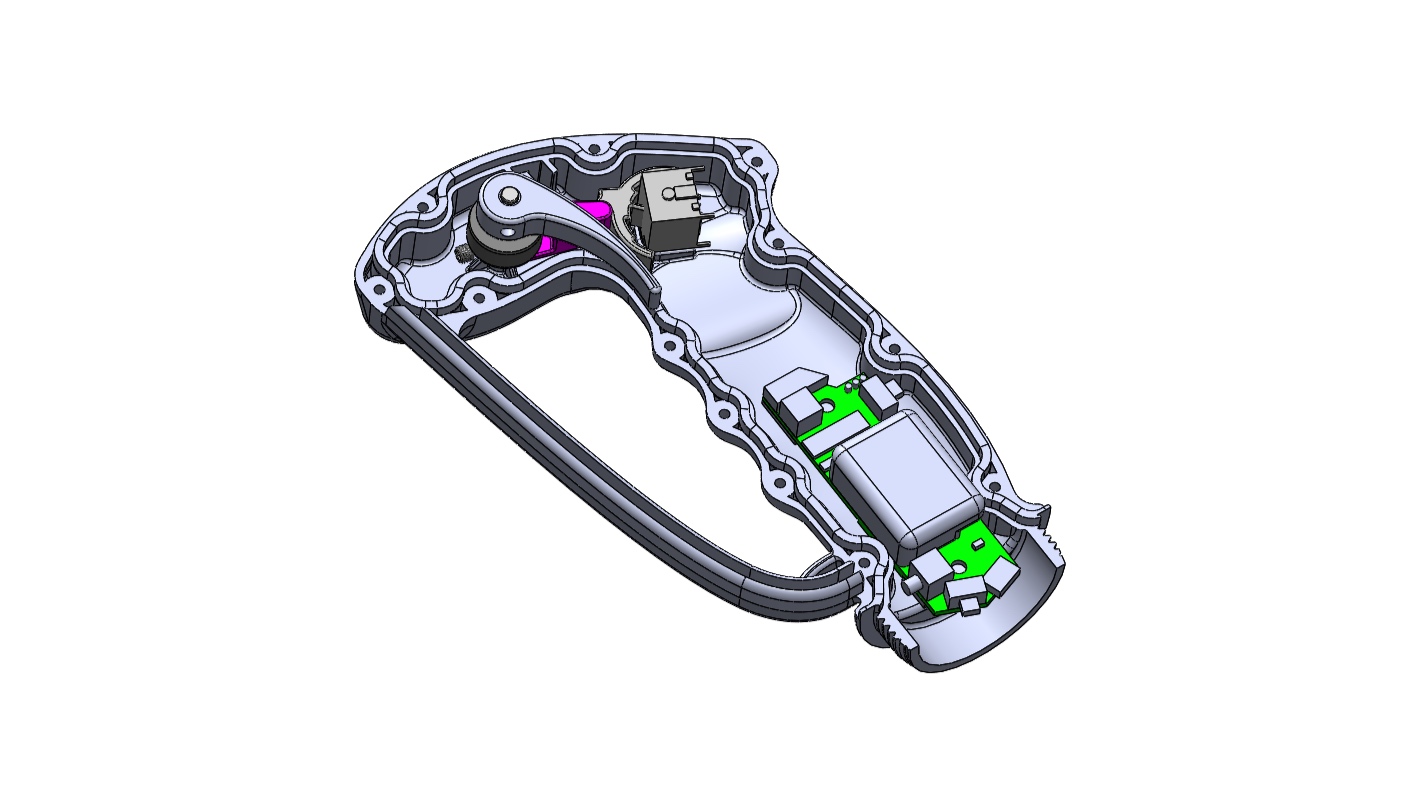 Since the pre-existing mechanisms were very important to the design, it was crucial to begin by designing around them. Ensuring there was enough room for the internals while keeping the product ergonomic was a challenge.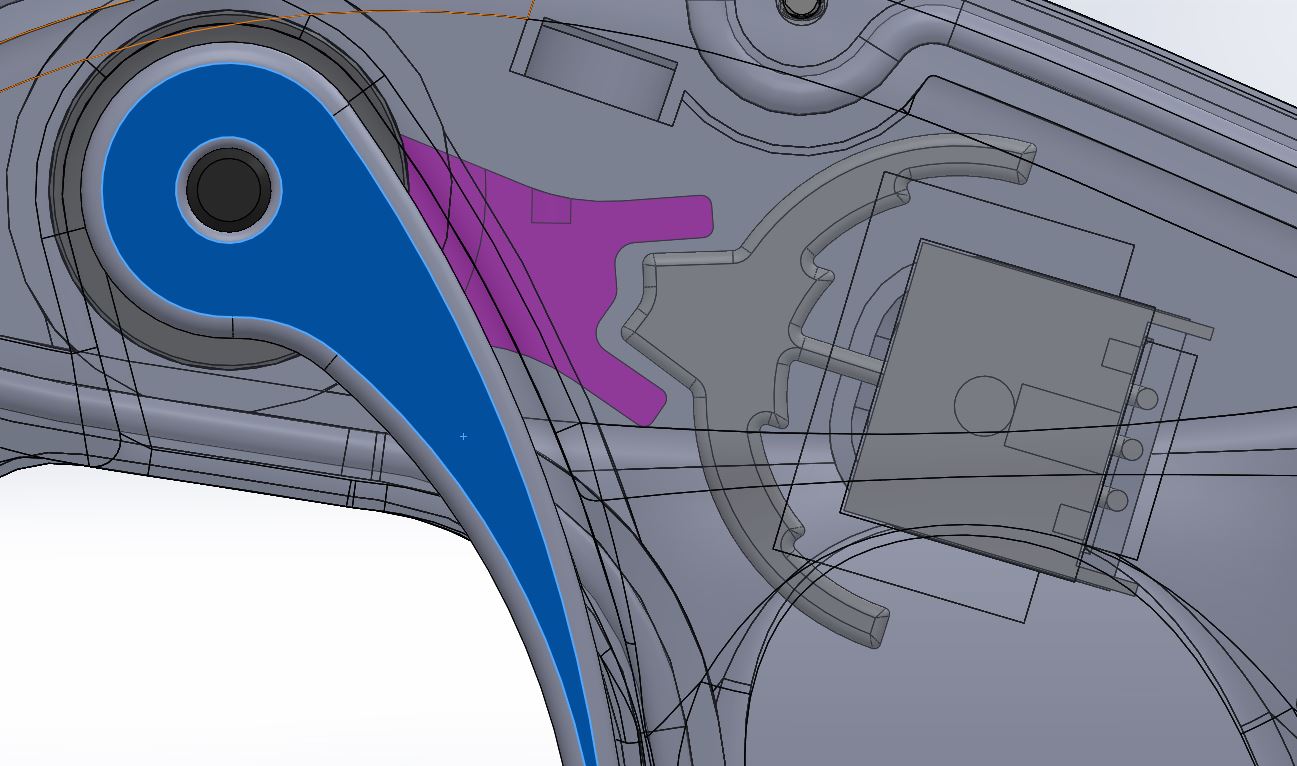 Using Solidworks I designed a mechanism (purple) that moved the inner pre-existing trigger when the outer trigger (blue) was moved. This allowed the throttle to be adjusted by the user.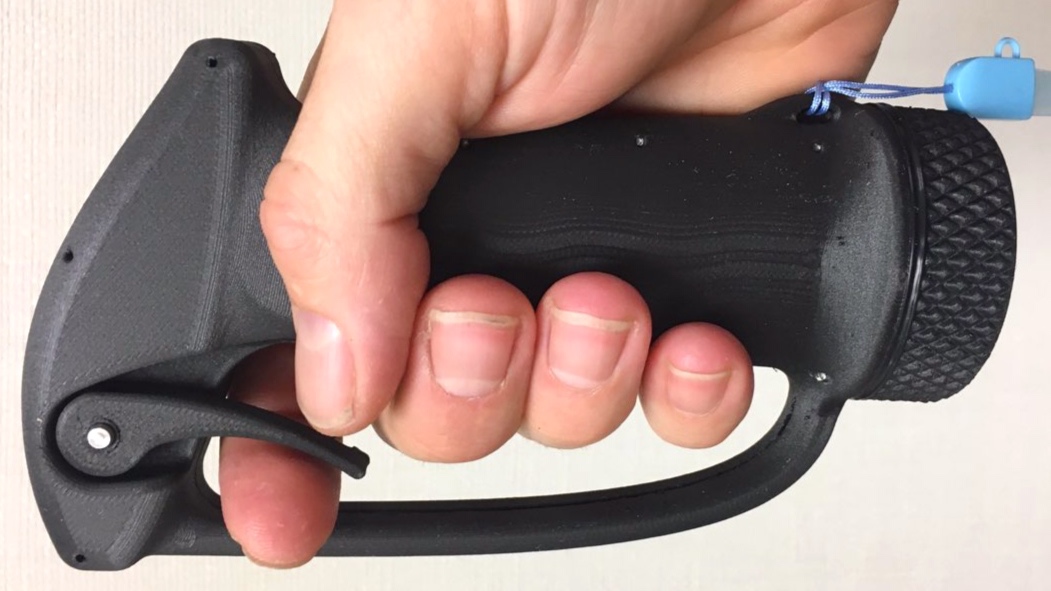 With the form and inner mechanisms decided, I 3D printed a scale prototype and installed the pre-existing technology into the controller to make it a fully functional prototype. Once this was tested and required changes were made to the design.
Water Tight Resin Printed Model
After the functionality of the controller was tested, we resin printed a controller and installed the o-ring to ensure it was water tight. From here we immersed it in water overnight to ensure there were no leaks that could damage the devices internal components.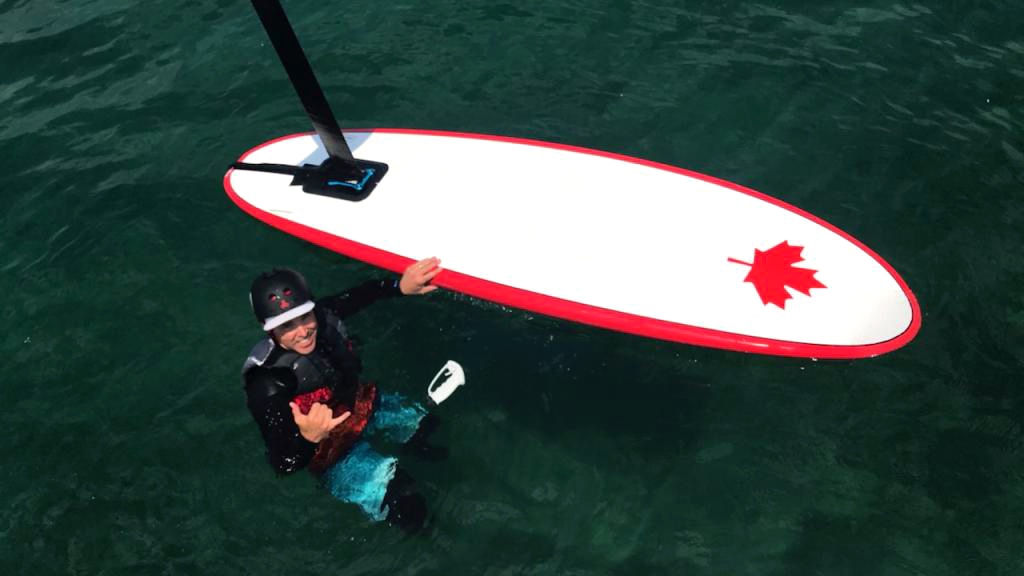 Once the controller was determined to be functional and water tight it was tested with a hydrofoil. From here, more about the impellers and motors that drive the board was learned.
User Testing Video
Below is a video of the testing that was completed with the waterproof prototype.
Renderings
Below are some renderings to visually represent the final CMF of the product.