The existing ZUP board was re-designed to inflate and deflate quickly for easy storage and transportation.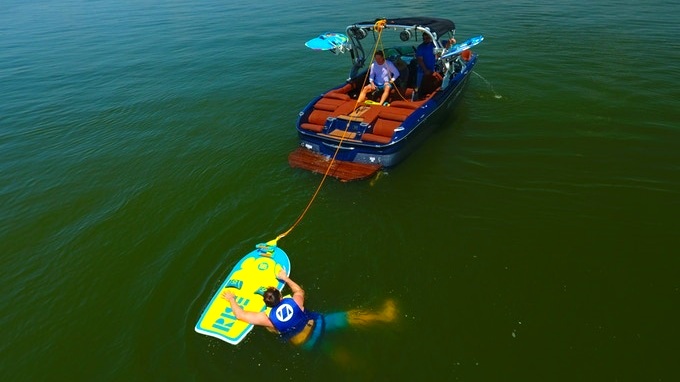 The surf version of the board needed to be designed to perform as well as the existing product, but save the user space on their boat. These considerations were taken into account when working on this product.
The boogie version of the board has been designed with the beach and smaller users in mind. Wider and shorter than the surf version, it is more stable in the ocean or behind a boat.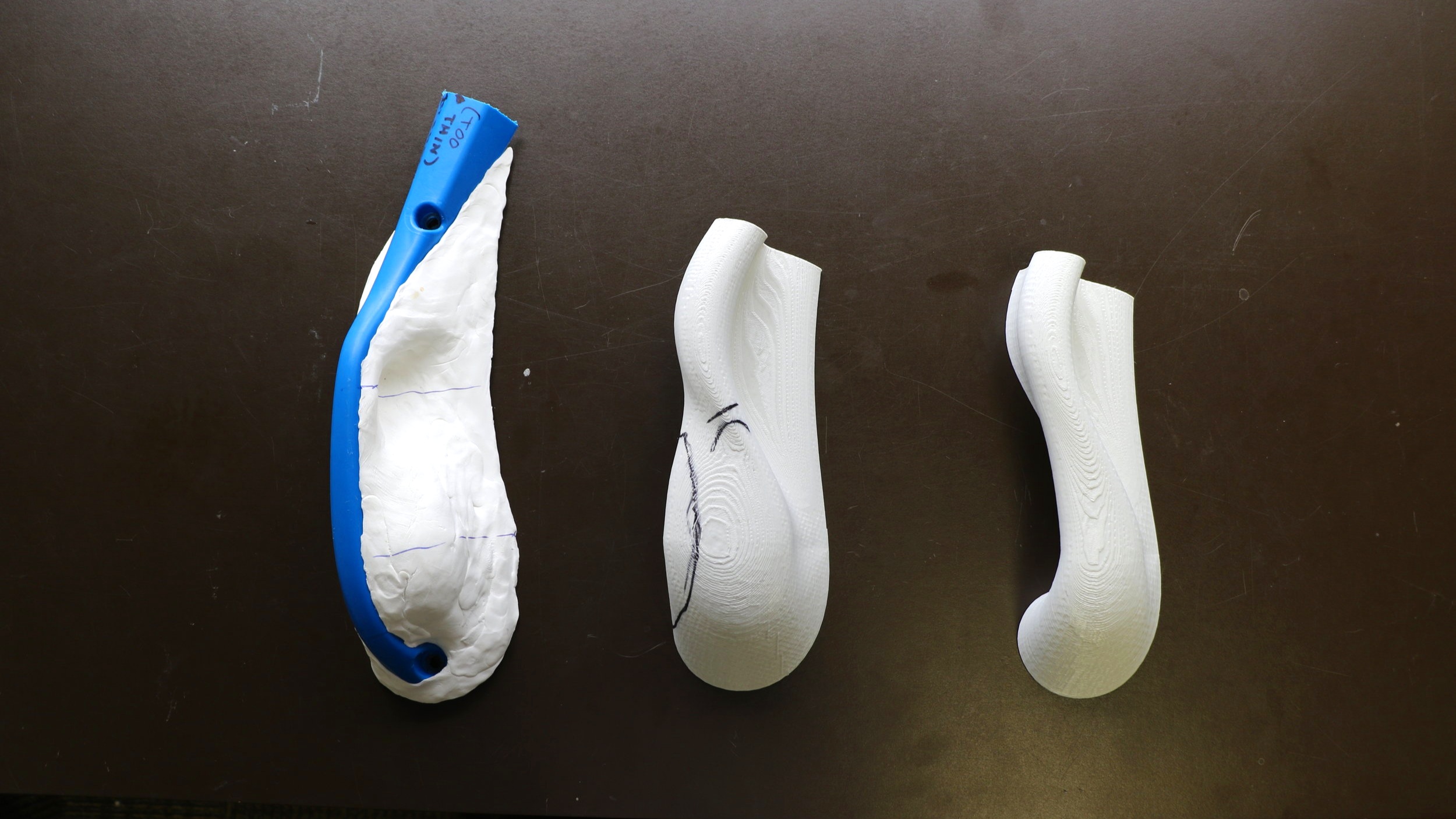 I was tasked with helping re-design the handle for the board. We began by cutting out a section of the existing handle and adding Plasticine to it. This helped us create a more ergonomic shape that felt better in the user's hands. After this we 3D scanned the model, developed a 3D model in Solidworks and started to 3D print our prototypes.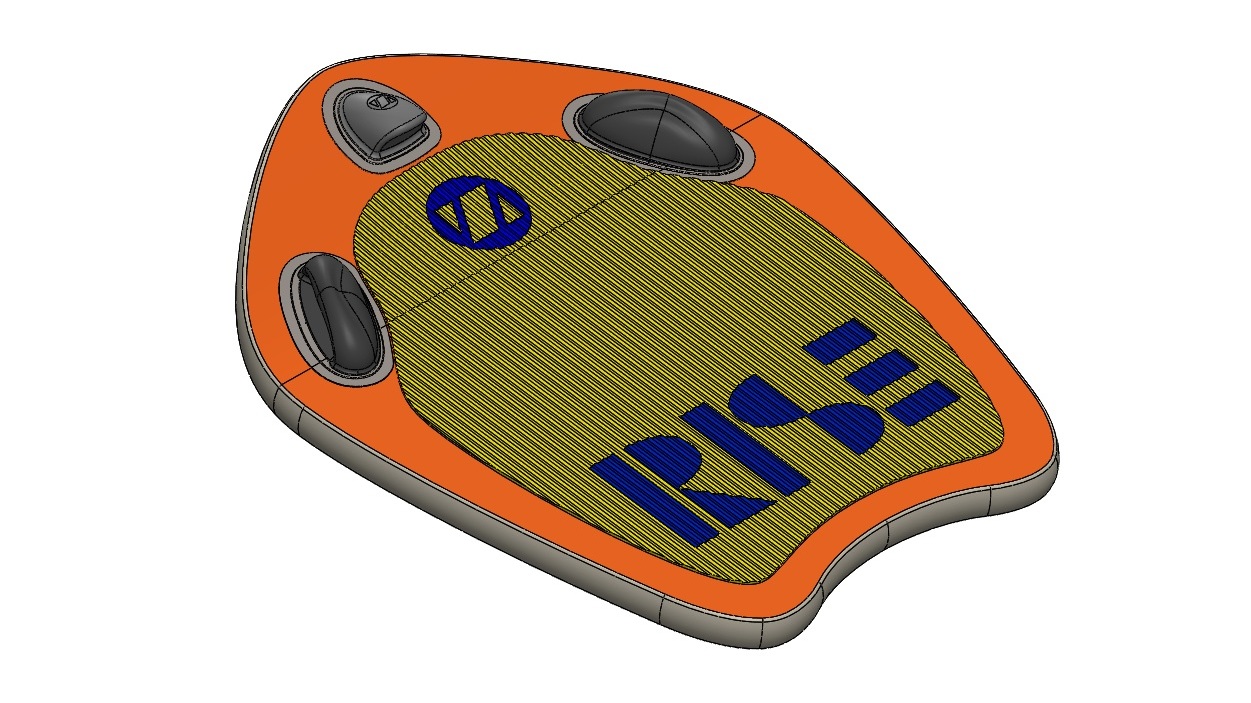 Using Solidworks, I helped design parts of the inflatable board, padding, tow hook and handles. The board is made of nylon fabric, the padding from EVA and the tow hook, handles & fins are made of nylon.
Kickstarter Campaign
The boards were part of ZUP's Kickstarter campaign, in which they reached their goal. Check out the campaign here.
Renderings
I was responsible for creating renderings for the company's website. The renderings below were made using Keyshot.
Final Images
Since the product was released, it has been enjoyed by many. Below are some images of the final product.