During my internship I was tasked with helping QNX integrate their technology into the 2017 Range Rover Supercharged. This included a digital instrument cluster, new larger infotainment touch screens and microphones to demonstrate their latest software.
The interior, before it was carefully taken apart. My main task was to incorporate a larger screen provided by QNX into a new infotainment surround, while keeping with the current aesthetic of the interior.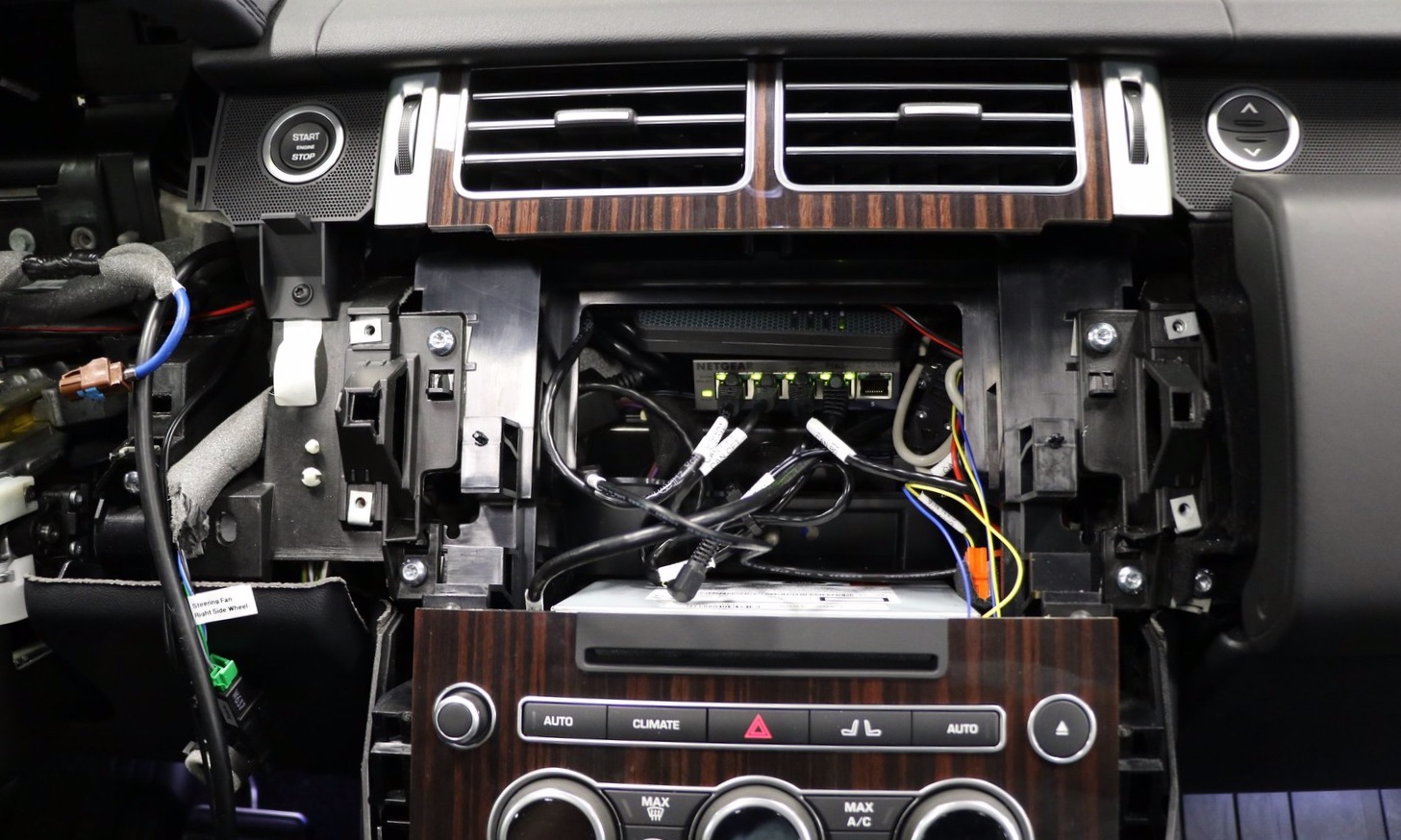 We began by removing most of the interior of the car, taking measurements and 3D scanning the remaining dash to use as reference when we started 3D modelling.
Once removed, the instrument cluster and infotainment surrounds were 3D scanned. This created a mesh that was used for reference when designing the new parts.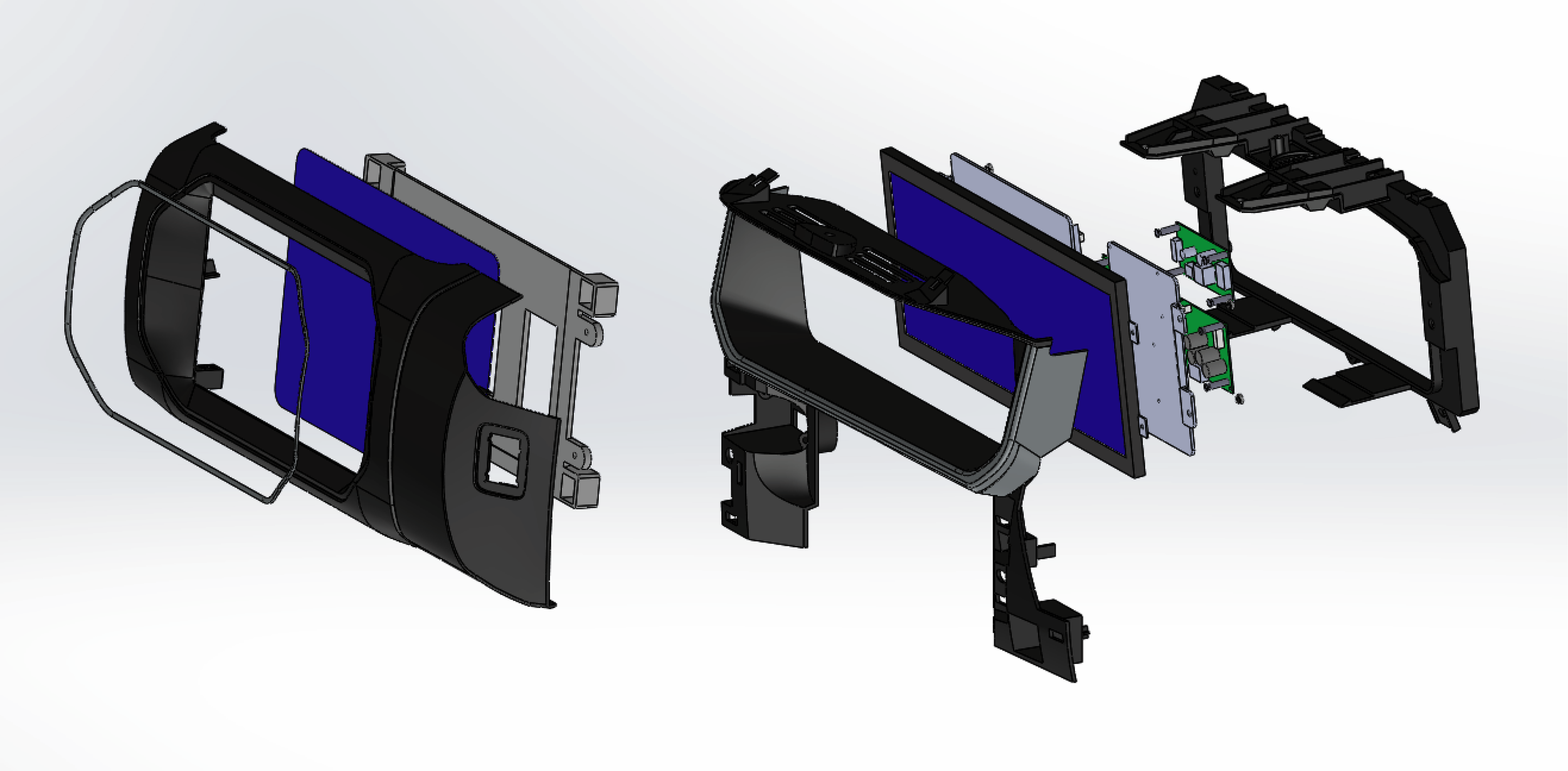 Using surface and solid modelling in Solidworks, the new parts were created. Existing parts such as the screens and PCBs were placed in the assembly to ensure everything fit properly.
Using a 500mm x 500mm x 500mm 3D printer each part was printed in one go. Once printed, the parts were tested to see how well they fit. Notes were taken, changes in CAD were made and then the process was repeated until it fit perfectly.
Installation
Once the parts arrived from the manufacturer they were installed into the vehicle.
Renderings
Renderings were created to visualize what the colours, materials and finishes would look like.
Final Images
Below are the final images of the Range Rover Supercharged interior. The car was displayed at CES 2018 by QNX.