The goal of this third year project was to create a kicksled that uses traditional materials, is fun with friends and collapses for easy storage.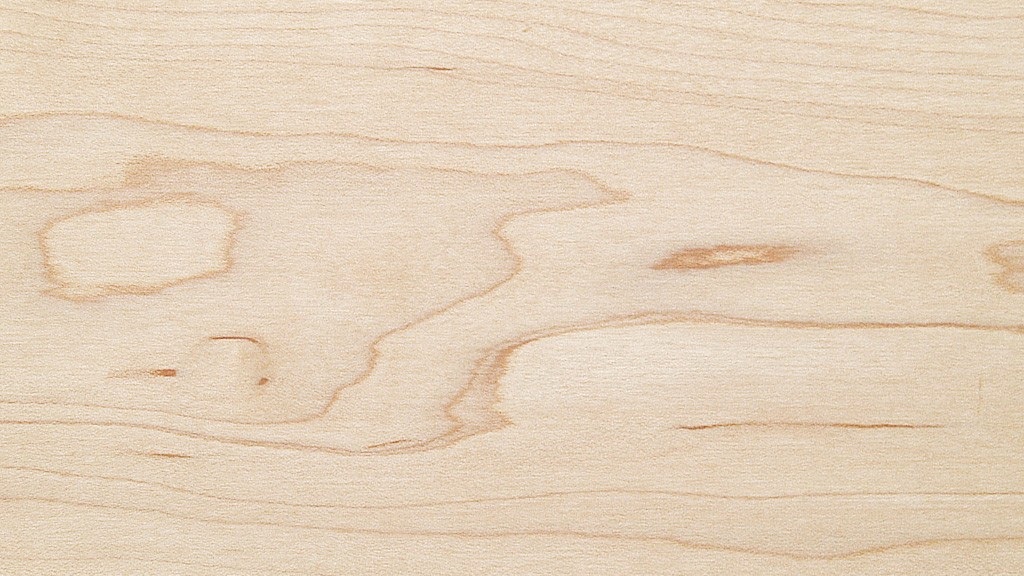 The use of wood and sinew in the design of kicksleds is nothing new. However, using traditional materials and minimalist design to create a collapsible sled is.
I primarily focused on the mechanism that would allow the kicksled to collapse. During this phase of the design I planned out how I would bend the skis and what the dimensions for each piece would be.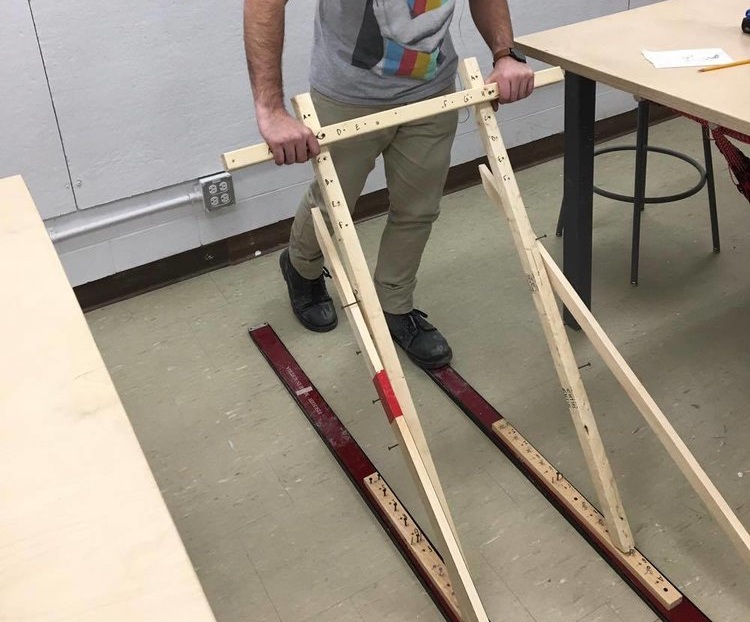 First, a full-scale static model was created to ensure the ergonomics of the kicksled were correct.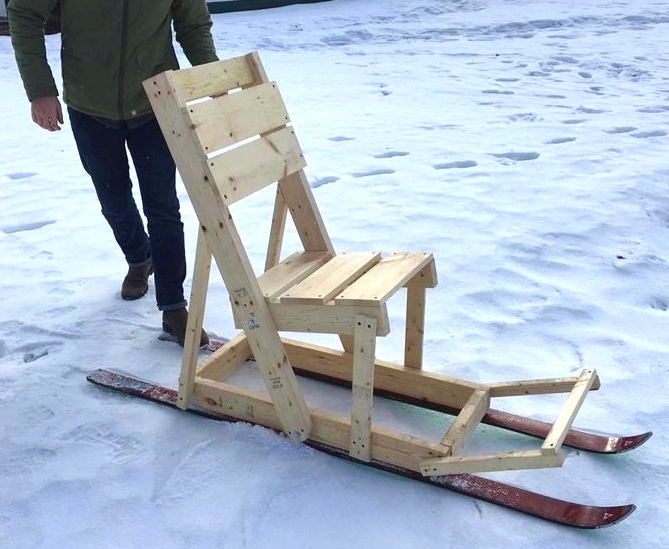 Next, a full-scale model was created to perform real-world user testing. A lot was learned and a lot of fun was had along the way.
User Testing
Once the functional prototype was created, it was tested on snow with a several users.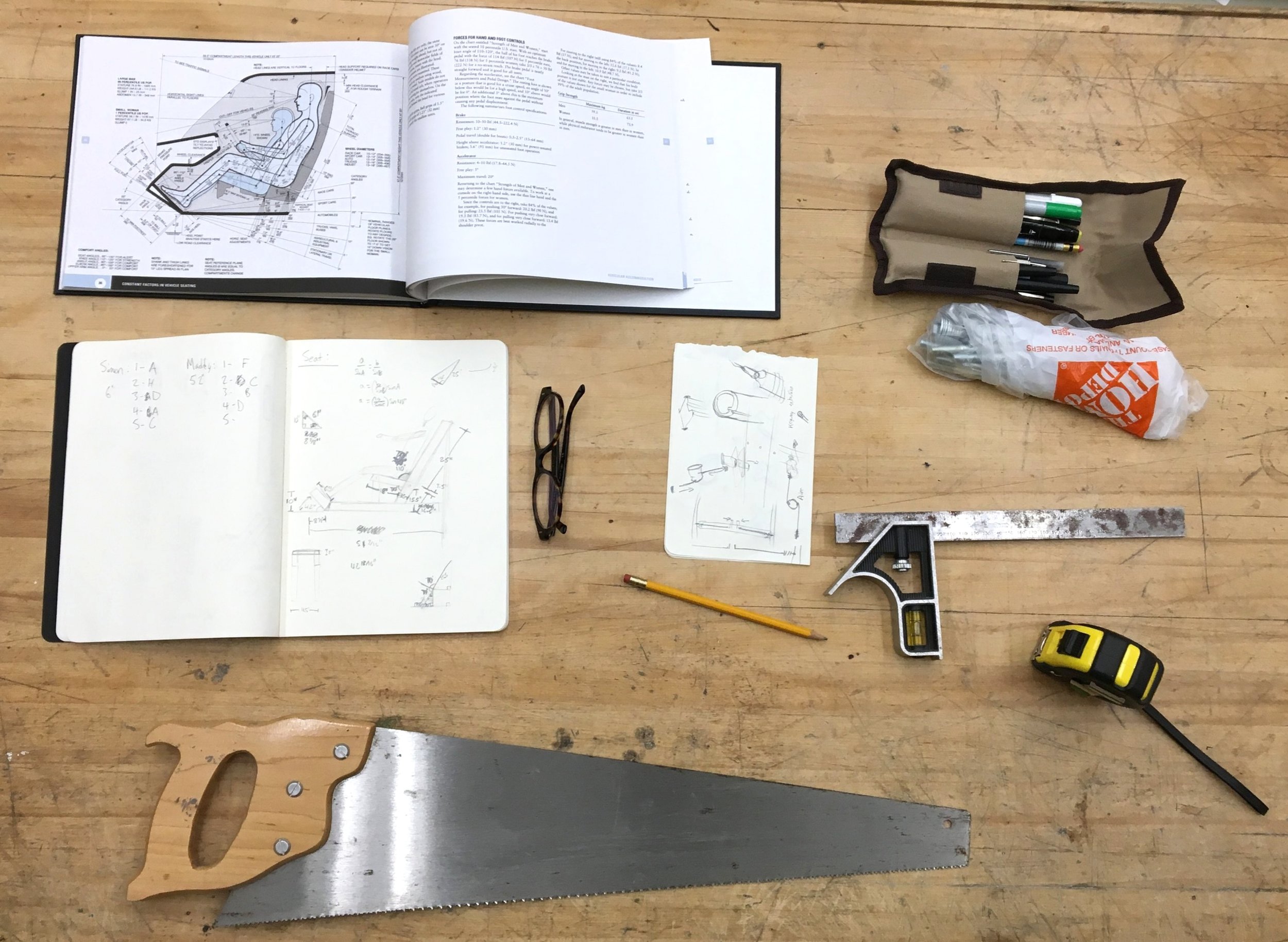 With user testing completed, I started to figure out how I was going to build the final appearance model. I decided to use basswood as it is easy to work with and very light.
Once I had cut and sanded the main structure of the sled, the slots that allow it to collapse needed to be made using the milling machine.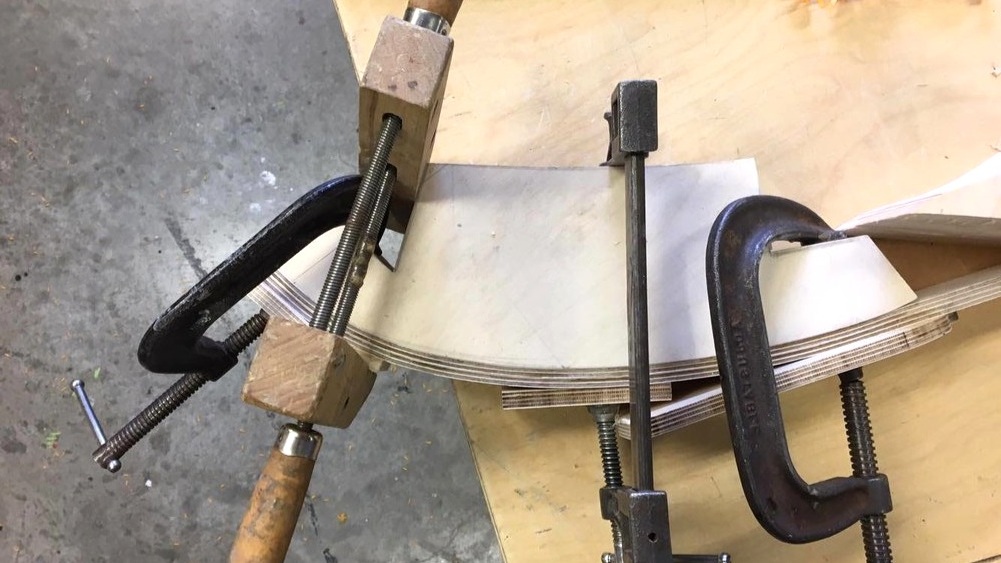 To create the skis for the sled I steam bent plywood and molded it around a jig to the desired shape. Using two sheets of plywood per ski created tension and compression forces acting in opposite directions, making it very strong.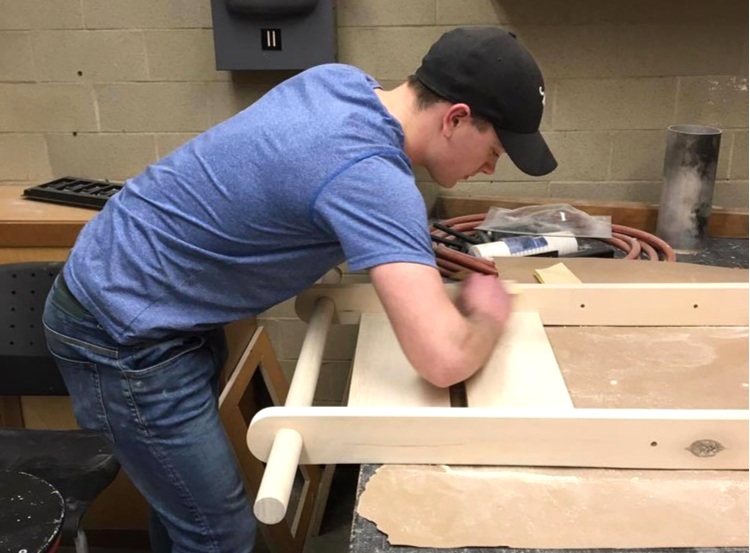 Once all of the structural elements and skis were made it was time to fasten them together and sand the entire model. The appearance model was created over the course of four (very long) days.
Renderings
Renderings were created for presentation material and to show the sled in different orientations.
Final Appearance Model
Below are images of the final appearance model, showing context, joinery and details.