The goal of this second year group project was to design a helmet to reflect the Jeep brand.
The helmet was modeled out of InDeClay and a mirror was used to show what the rest of the product would look like & ensure symmetry.
Since the brand we were assigned was Jeep, we decided to look at the characteristics that make up most of their vehicles. The seven grills, the "X" form of the original gas can and the fender flares are all incorporated into the design.
Our group used red dots to help nail down different features or forms that we wanted to move forward with.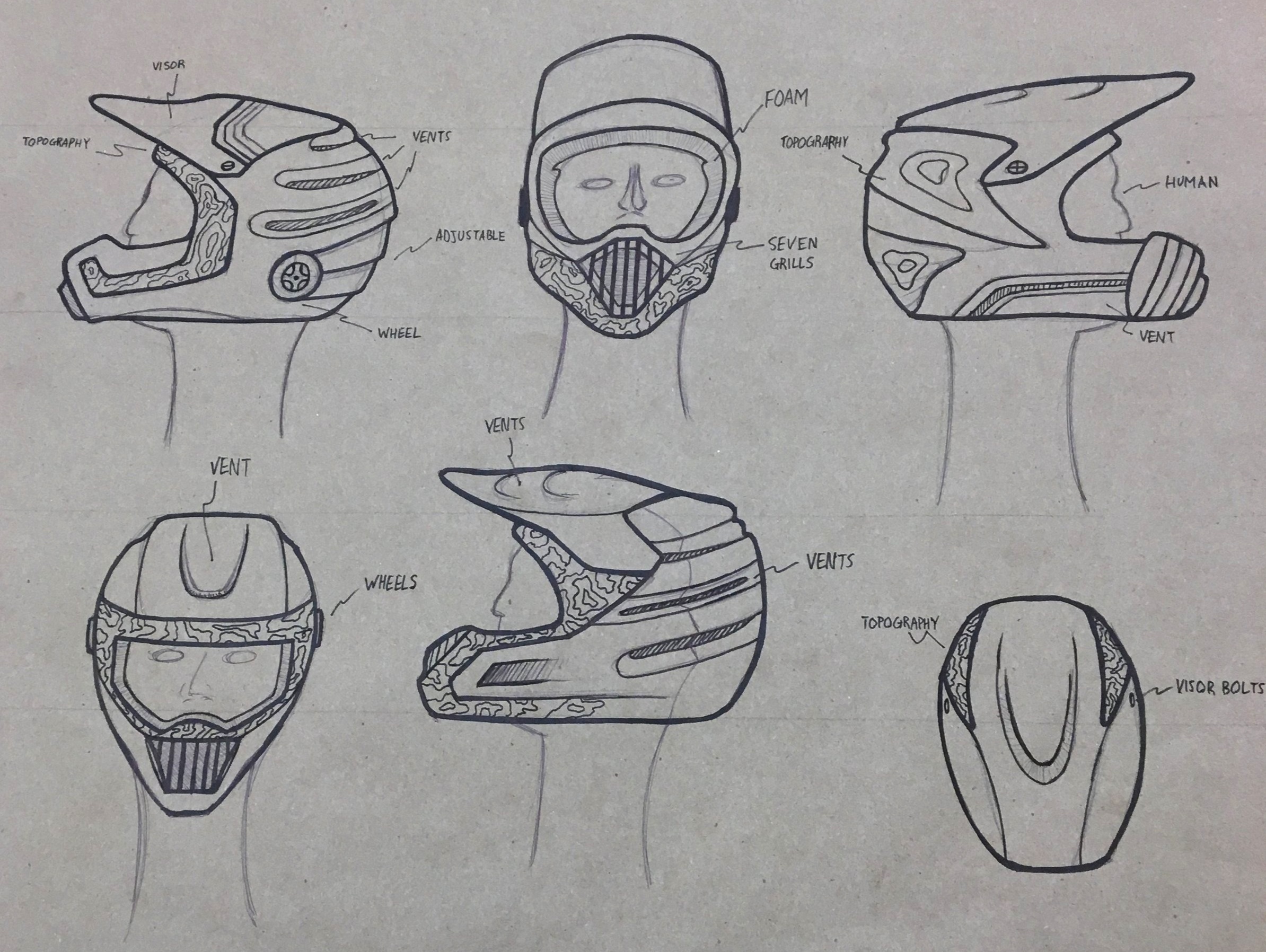 In these sketches vent styling and helmet cmf was explored.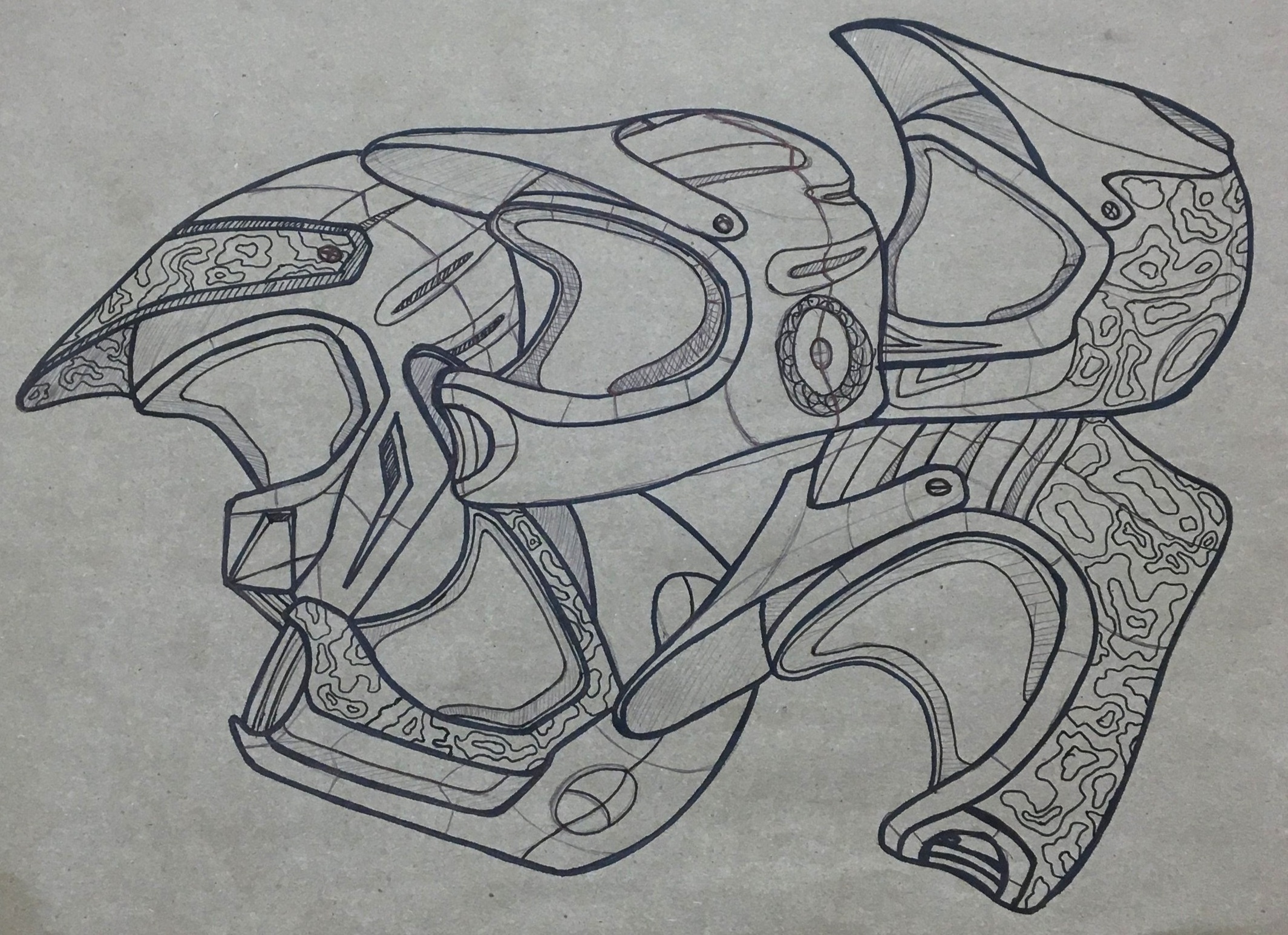 In these sketches different visor shapes and helmet cmf was explored.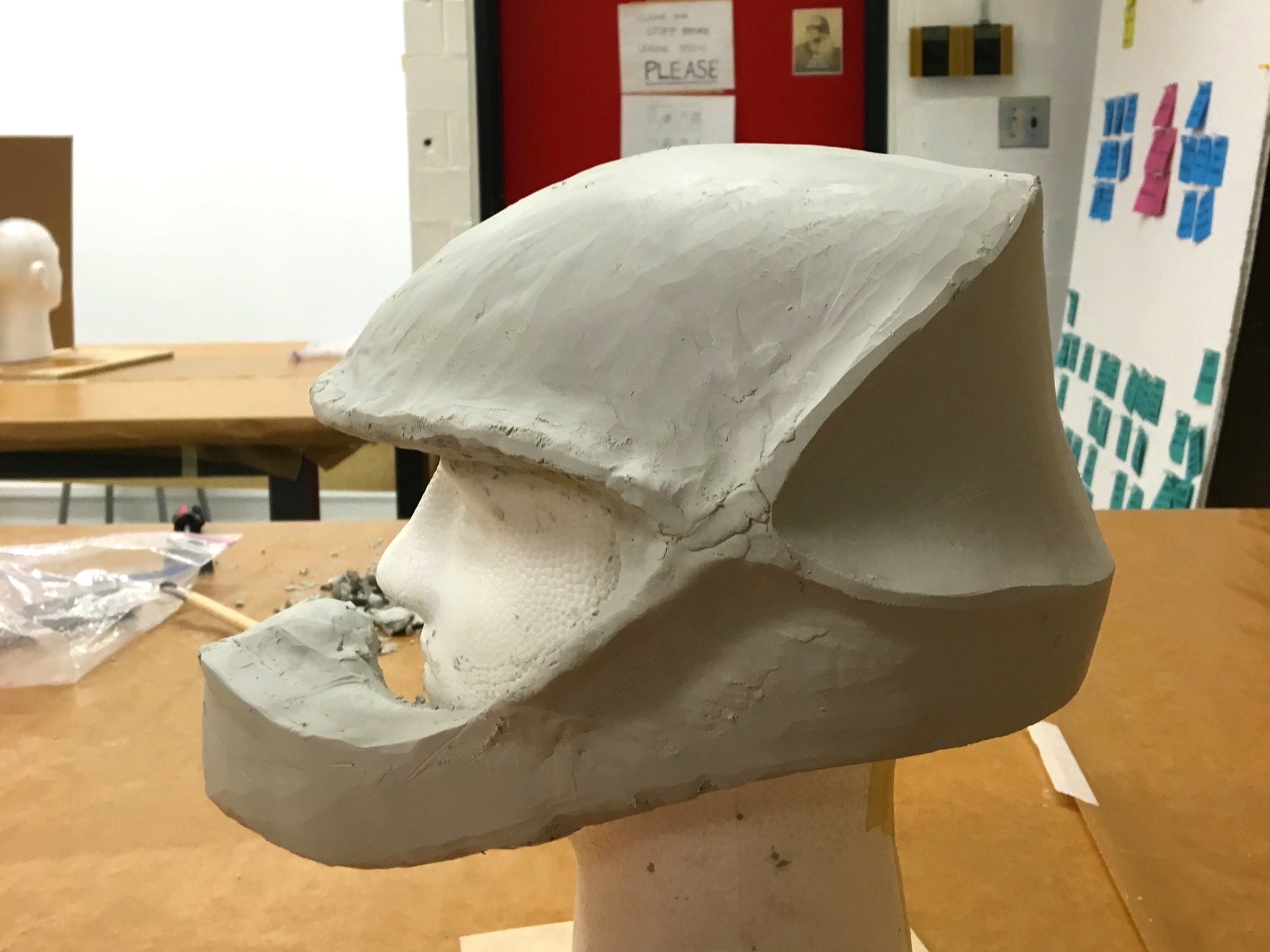 Originally our group decided to implement the "X" across the entire helmet. We did this for aesthetic and structural reasons.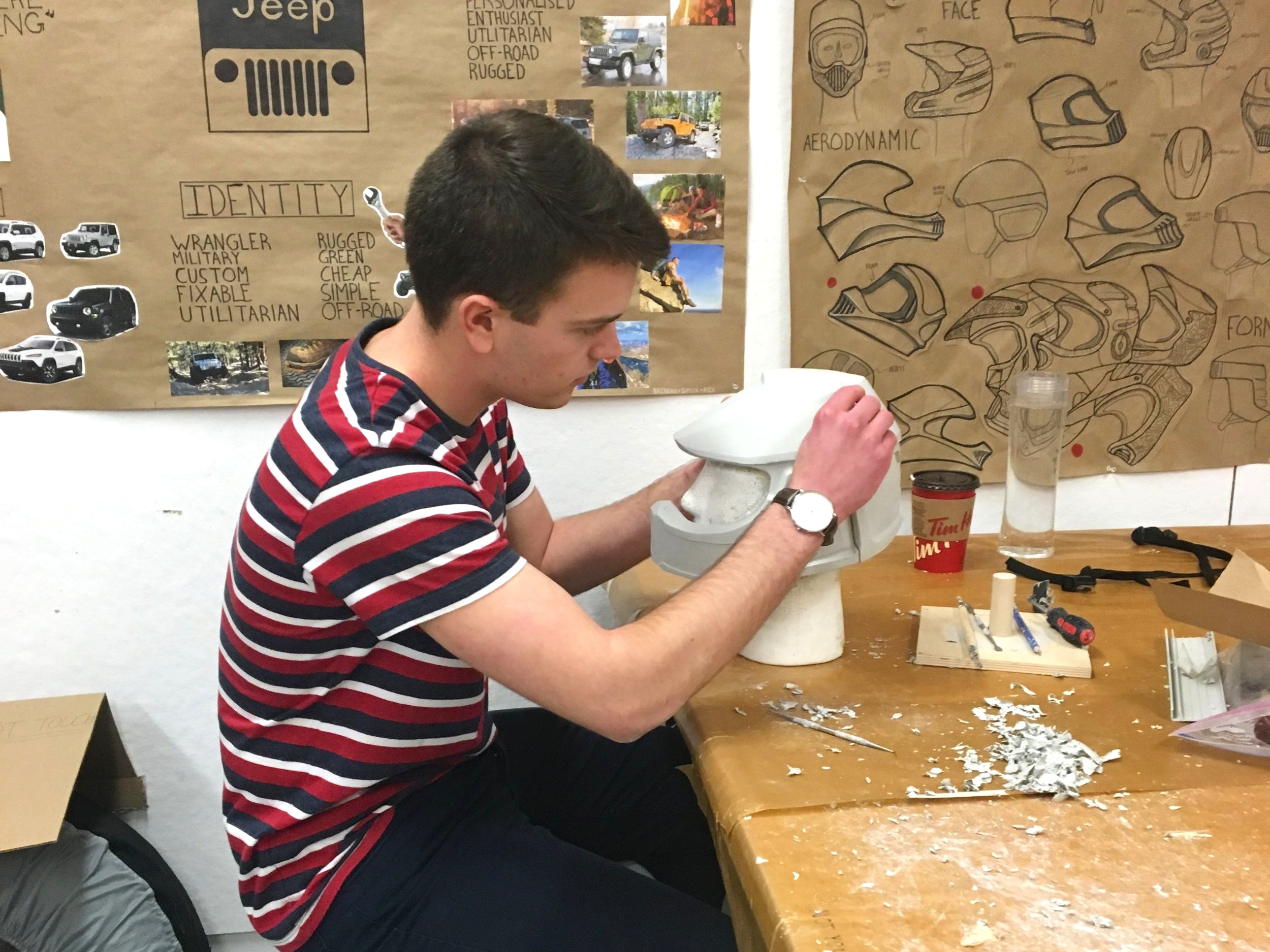 Our team decided to scrap the helmet-wide "X" and focus on individual elements instead. Clay carving tools and many hours were required for the helmet to look like it was a Jeep product.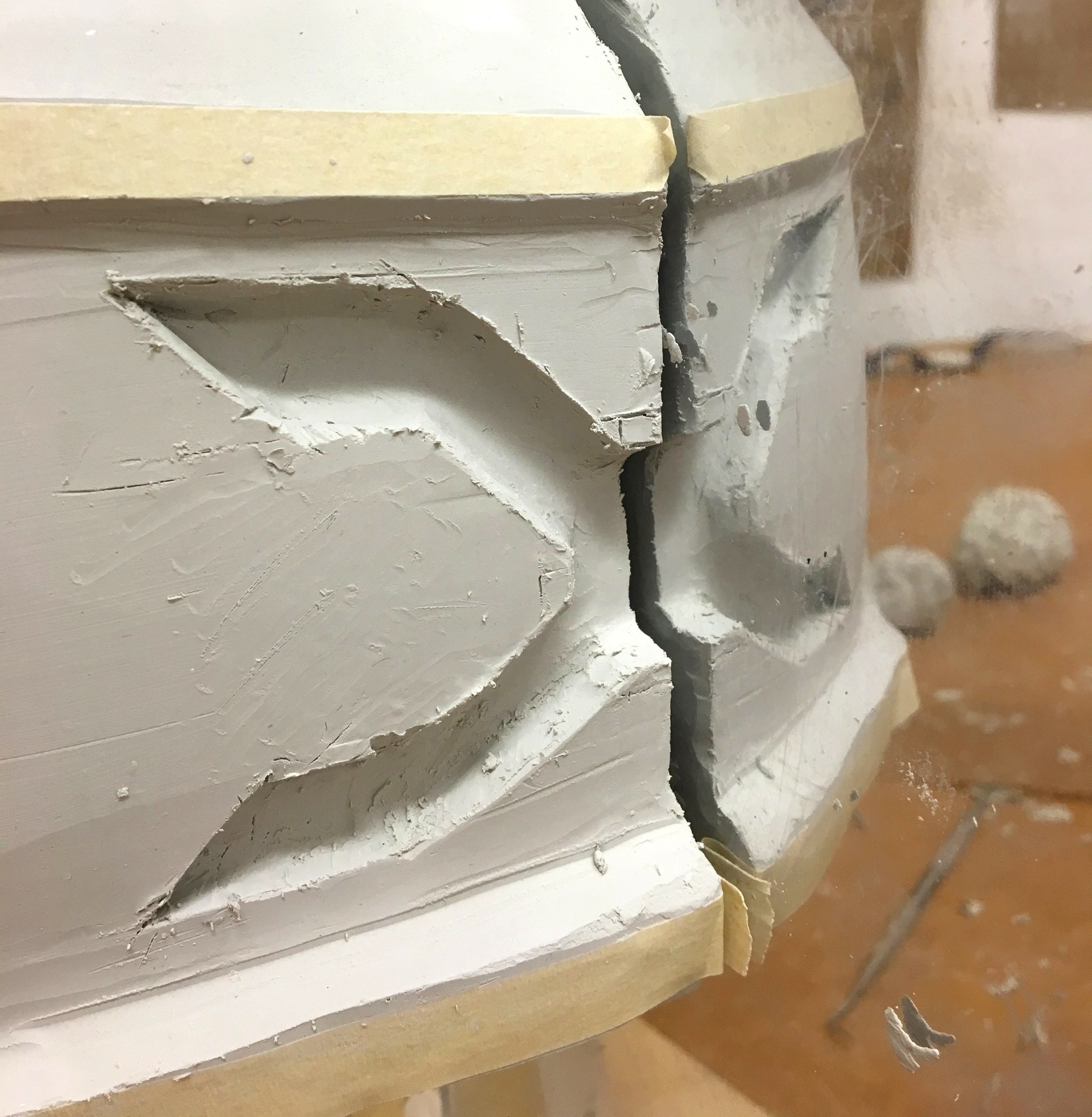 Our group decided to incorporate the "X" but as a vent, instead of across the entire helmet.
3D Scan
3D scanning our helmet was not part of the project, but we were lucky enough to have access to a 3D scanner and jumped at the opportunity.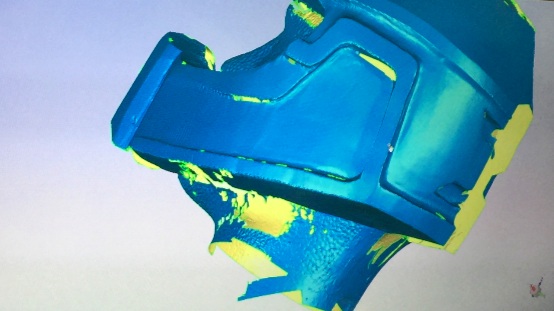 Once scanned, the holes were patched and the foam head removed from the mesh.
In Rhino, the mesh was converted into a solid and mirrored to create a full helmet.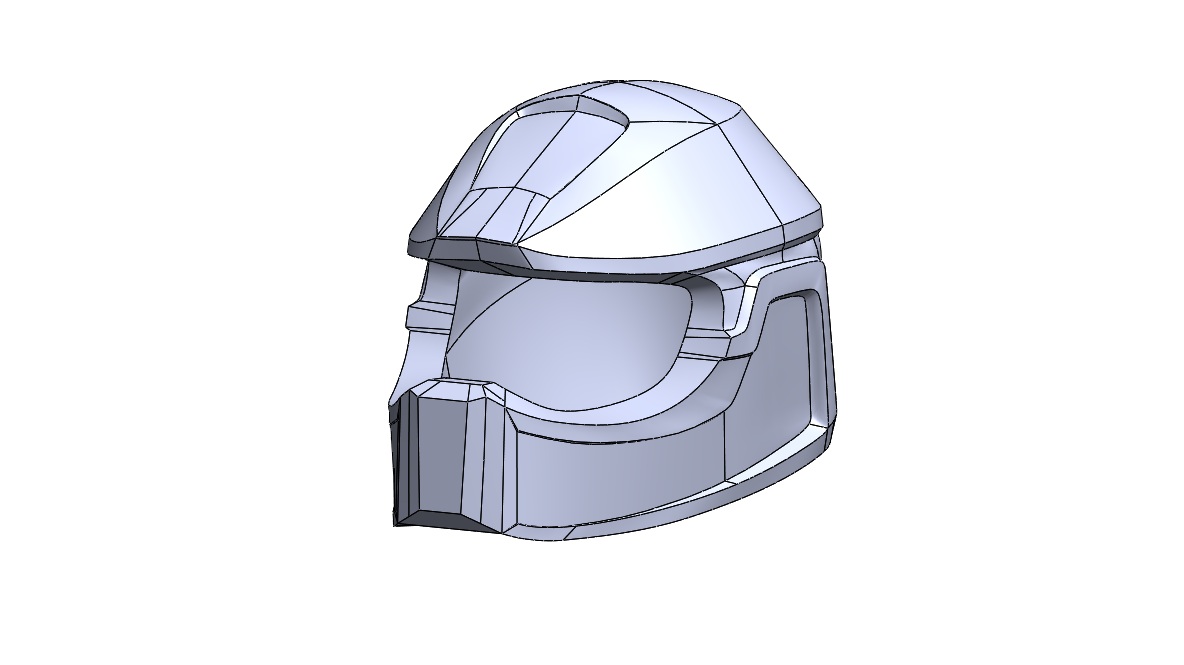 Once the helmet was turned into a solid, it was brought into Solidworks and given a few chamfers. Since the completion of this project I have learned it is much easier to go from surface to solid model using the "scan to 3D" tool in Solidworks.
Final Model
Below images of the final clay model.